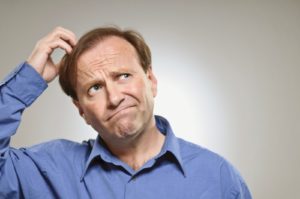 Mainstream Media – Purveyors of Doubt in WFPB Diets
A while back, Howard Jacobson, from the Plant Yourself podcast, interviewed teacher Doug Schmidt, who recaptured his heart health by following a whole food plant-based (WFPB) diet.  Doug not only continues do well, but judging by this story on ABC, he's helping many other people discover the healing power of whole plant foods.
The medical "expert" in the ABC story perpetuates the myth that "in general, some plant based proteins lack some essential amino acids".  We've known this to be a myth for over a century! She also introduces the straw man argument of animal foods not always influencing total cholesterol levels.  That point is totally irrelevant.  Schmidt reversed his coronary artery disease regardless of his serum cholesterol numbers.  Mainstream media outlets, when covering the benefits of WFPB diets, always seem to insert doubt into the message – probably to appease certain advertising dollars –  much like big tobacco did for decades to counter mounting evidence linking smoking to lung and other cancers.
I soon hope that mainstream media will begin to unequivocally acknowledge the strong research evidence supporting the health benefits of WFPB diets.
Stay healthy and strong!