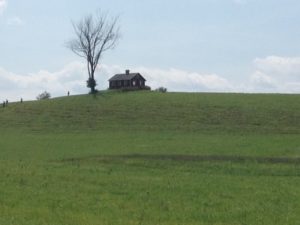 Reflections From Plant Stock 2017
For the sake of brevity and due to my natural desire to conserve energy, here are some short highlights from Plant Stock 2017.  As always, there will be links throughout if you'd like to learn more about the speakers and the topics on which they presented.
Dr Esselstyn shared the results of his and other research that shows that a low fat whole food plant based (WFPB) can prevent and even reverse coronary artery disease (CAD).   He also shared studies that suggest that a low fat WFPB diet may be able to prevent vascular dementia.
Dr. Stancic shared how lifestyle changes impacted her Multiple Sclerosis symptoms. The improvement of her symptoms led to wonderful changes in both her personal and professional lives. She was once an infectious disease specialist; she now practices Lifestyle Medicine at Stancic Health and Wellness in Ramsey, NJ.
Dr. Barnard is a giant in the plant-based nutrition world as an author of many books, as a researcher, and as founder of the Physicians Committee for Responsible Medicine (PCRM).  His presentation focused on the dangers of cheese consumption and the properties of cheese that trap so many people. To learn more, you'll have to buy his book "The Cheese Trap".
During his presentation, Dr. Barnard discussed how different substances in drugs and in food can stimulate dopamine production that results in a very pleasurable feeling.
He also mentioned other ways that we can stimulate dopamine production without food or drugs.  This is especially important for people who naturally have low dopamine levels.  Other ways to increase dopamine production include:
Social Activities
Physical Activities and
Music.
Dr. Barnard showed the following two music videos to help stimulate the dopamine levels of his audience members:
Check out the lead guitarist on Samurai and the composer of both songs.
Dr. Van Dyken traveled all the way from Hawaii to present on The Amazing Microbiome. I took quite a bit of notes during her presentation and I plan on summarizing them in a future article.  For the time being, you can watch this 5 minute video where she explains 5 myths of probiotics.
Upcoming Documentaries
Be on the lookout for the upcoming documentaries:
Final Thoughts
There were lots of new faces this year.  I usually leave Plant Stock recharged, but highly skeptical that the WFPB movement is making any progress. However this year, I'm allowing myself to feel a speck of optimism because there were quite a bit of young medical doctors in attendance.  We may finally be on the cusp of a true paradigm shift in how chronic disease is treated in America.
Plant Stock 2018 will be in North Carolina.    They are also having a Performance Retreat for Athletes in June.
A special thanks to Brian, Patty, Francie, Debby, Terri, Mary, Tina and David for making my trip to Plant Stock 2017 possible.
Stay healthy and strong my Plantastic Friends.